2021
June
CSforALL Community Call: Computer Science Education in Rural Communities
More information to follow!
Past CSforALL Commitments in Rural Communities Video Series
Stay Tuned
2021 CSforALL Summit Announcement
Tune in live on Tuesday, June 29th at 4:00PM (EST) for our Summit Announcement!
July
CSforALL Community Call: Equity in Computer Science Education
More information to follow!
2021 CSforALL Summit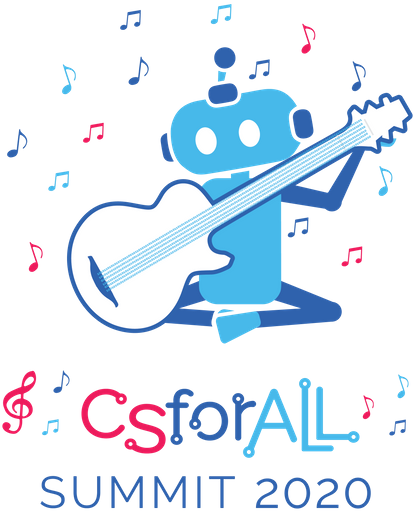 The 2020 Summit is Rescheduled for October 2021
Date: October 2021
Location: University of Memphis, Memphis TN
From the very beginning of the Computer Science for All movement, the community has worked hard to define rigorous standards and outcomes including equity and inclusion. As a self-reflecting community, we understand our work is not done.
This year, during the 2020 CSforALL Summit, we will turn our focus to the next 10 years with the '2030 CSforALL Goals'. The three CSforALL Goals are to prepare and encourage the movement to adopt, guide, and measure their computer science education efforts. During the three-day Summit, we will include conversations, actions, and priorities around these goals to substantially stride towards our national Computer Science for ALL mission.
Close the Gaps - Identify, Name, and Close CS Gaps
Design for Diversity - Design from the Beginning
Prepare the Solvers - Problem Solvers Not Process Followers
If you'd like your event to be featured on this page, please email membership@csforall.org with the subject line:
Upcoming Event: [Event Name] - [Event Date]
Please include in the body of the email a short description of the event (under 150 words), the name, date, time, and link to a website with further details and/or registration.