November
U.S. Senator Speaks to CSforALL Community
Date: Tuesday, November 10, 2020 @ 2:00PM EST
CSforALL is exited to host a United States Senator from a computer science background on our monthly CSforALL Community Call!
2020 CSforALL Commitments Showcase
Date: Tuesday, November 17, 2020 7:00PM EST
Though the CSforALL Summit has been postponed to 2021 in Memphis, The need to bring rigorous and equitable computer science education to ALL, amidst the dual pandemics of COVID-19 and racial injustice, is more urgent than ever.
To elevate the work being done right now, we are hosting a virtual #CSforALL Commitments Showcase, Tuesday November 17, 2020 @ 7:00PM EST! During this dynamic event, we'll announce the 2020 #CSforALL Commitments by our member community and highlight promising new work in response to the impacts of COVID-19 and racial injustice on the computer science education movement. This event will feature celebrity presenters, CS education influencers, a high impact keynote, and more.
2021
2021 CSforALL Summit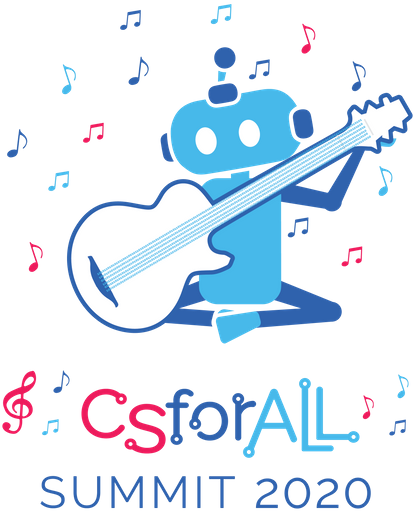 The 2020 Summit is Rescheduled for October 2021
Date: October 2021
Location: University of Memphis, Memphis TN
From the very beginning of the Computer Science for All movement, the community has worked hard to define rigorous standards and outcomes including equity and inclusion. As a self-reflecting community, we understand our work is not done.
This year, during the 2020 CSforALL Summit, we will turn our focus to the next 10 years with the '2030 CSforALL Goals'. The three CSforALL Goals are to prepare and encourage the movement to adopt, guide, and measure their computer science education efforts. During the three-day Summit, we will include conversations, actions, and priorities around these goals to substantially stride towards our national Computer Science for ALL mission.
Close the Gaps - Identify, Name, and Close CS Gaps
Design for Diversity - Design from the Beginning
Prepare the Solvers - Problem Solvers Not Process Followers
If you'd like your event to be featured on this page, please email membership@csforall.org with the subject line:
Upcoming Event: [Event Name] - [Event Date]
Please include in the body of the email a short description of the event (under 150 words), the name, date, time, and link to a website with further details and/or registration.