2022
October
2022 CSforALL Summit in Memphis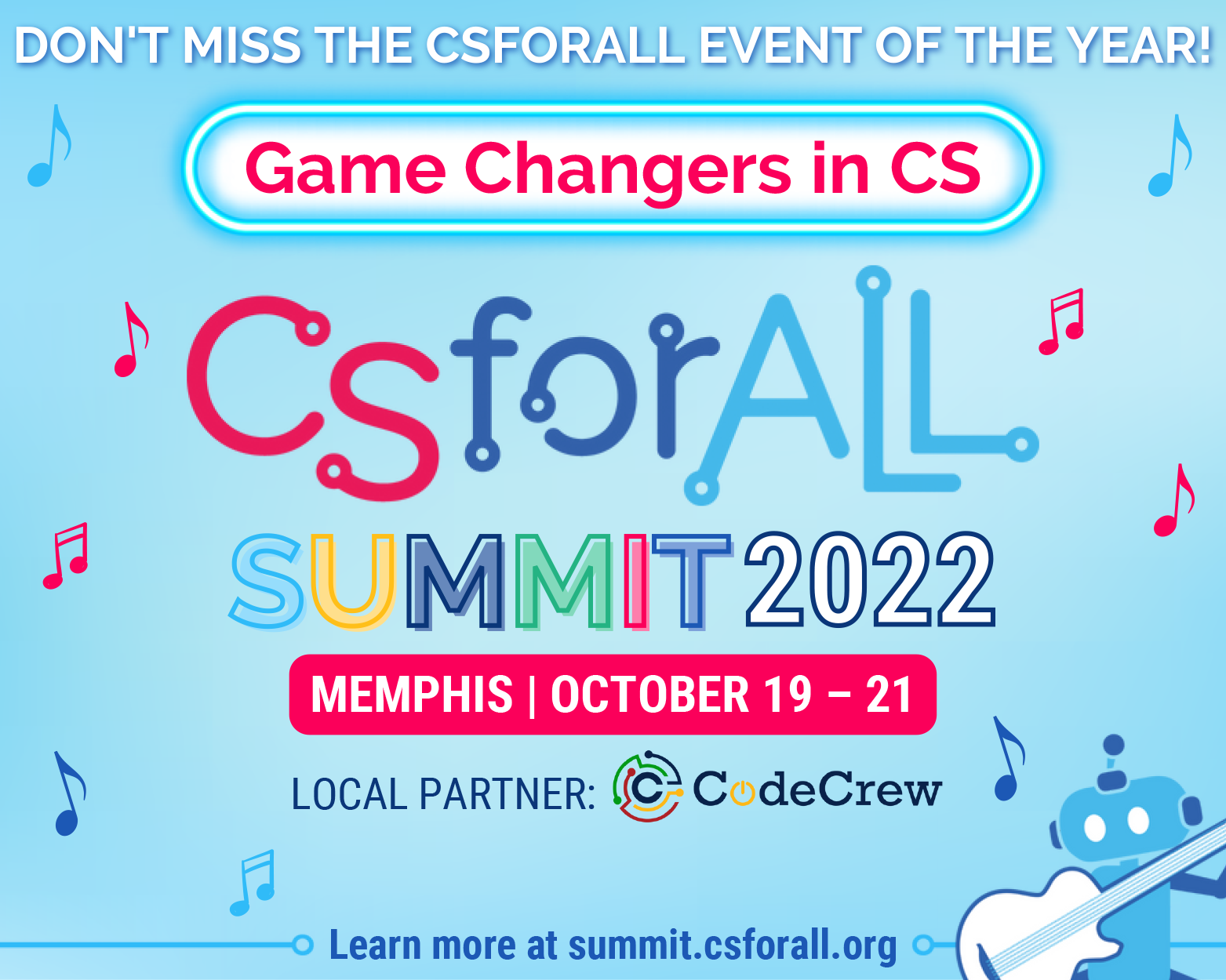 For the sixth year, CSforALL is delighted to announce that the 2022 CSforALL Summit will be hosted in historic and musical Memphis, Tennessee. We're excited to bring the CSforALL Summit and CS education community to the southern home of the blues, soul, rock-n-roll music, and barbecue.
The national K-12 computer science education community will come together for a three-day convening October 19–21, 2022 to share, learn and celebrate the #CSforALL movement. With our Memphis partner CodeCrew, we're looking forward to high-level conversations with national thought leaders highlighting strategies for equity, removing barriers to access, and building meaningful engagement for all students.
More Information: https://www.summit.csforall.org/
If you'd like your event to be featured on this page, please email membership@csforall.org with the subject line:
Upcoming Event: [Event Name] - [Event Date]
Please include in the body of the email a short description of the event (under 150 words), the name, date, time, and link to a website with further details and/or registration.