CSforALL Team.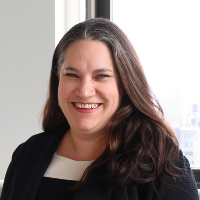 Dr. Leigh Ann DeLyser
Co-Founder and Executive Director
Dr. Leigh Ann DeLyser has spent her career building the K-12 computer science (CS) field. As an Executive Director of CSforALL (csforall.org), she oversees programs and strategic planning and supervises research to build support for high quality CS education at all levels. A former high school and university CS educator, Leigh Ann understands challenges faced by teachers, administrators, and students developing their competency in the field and accessing high-quality learning opportunities and resources. Her influential "Running on Empty" report guides policies and research that support high-quality program implementation. Previously, Leigh Ann was Director of Research and Education at CSNYC, which built a foundation for CS in New York City public schools. She received a PhD in Computer Science and Cognitive Psychology, with a focus on CS education, from Carnegie Mellon University.
Camie Belgrave
Senior Director, Programs and Partnerships
Camie Belgrave is CSforALL's Senior Director of Programs and Partnerships and focuses on growing the CSforALL movement and increasing member engagement, communication, and services. Prior to joining CSforALL, Camie spent more than a decade at Girl Scouts of the USA, where she served in several roles including grants management, program development, special projects, and more. Most recently, she was responsible for overseeing all of the organization's award programs including the Highest Awards, for which she developed and implemented new systems, online platforms, and standardized processes for multiple programs and initiatives serving 112 Girl Scout Councils across the country and USA Girl Scouts Overseas, which operates in 97 countries. She worked to elevate the profile of older Girl Scouts by cultivating partnerships with external organizations and through raising more than $1 million in funding to support scholarships and national events. Camie studied finance and management at Long Island University and business administration and computer information systems at St. George's College.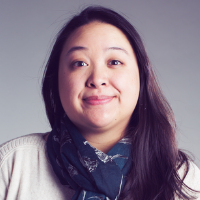 Karen R. Cheng
Associate Director, Programs and Partnerships
Karen R. Cheng, PhD, is the Associate Director of Programs and Partnerships at CSforALL. Karen brings her expertise as an educator, researcher, and outreach specialist from the last decade through building rigorous learning environments and partnerships for K-12 STEM education. A former research scientist turned high school math teacher and FIRST Robotics coach, her passion lies in building partnerships between educational institutions, industry partners, and community schools in an effort to provide greater access to high-quality STEM education opportunities for all learners. Prior to joining CSforALL, Karen was the Outreach Program Specialist at Columbia University's School of Engineering and Applied Science, where she oversaw a series of programs connecting underrepresented New York City students and teachers with Columbia Engineering faculty, students, and resources. As native of East Tennessee, Karen shares a unique lens about equity, needs, and initiatives in education from both rural and urban perspectives. She received her PhD in Mathematics and STEM Teacher Education from the University of Tennessee, Knoxville, and her research interests include capturing narratives on the development of professional motivation and self-efficacy among K-12 STEM educators in the framework of out-of-school learning opportunities.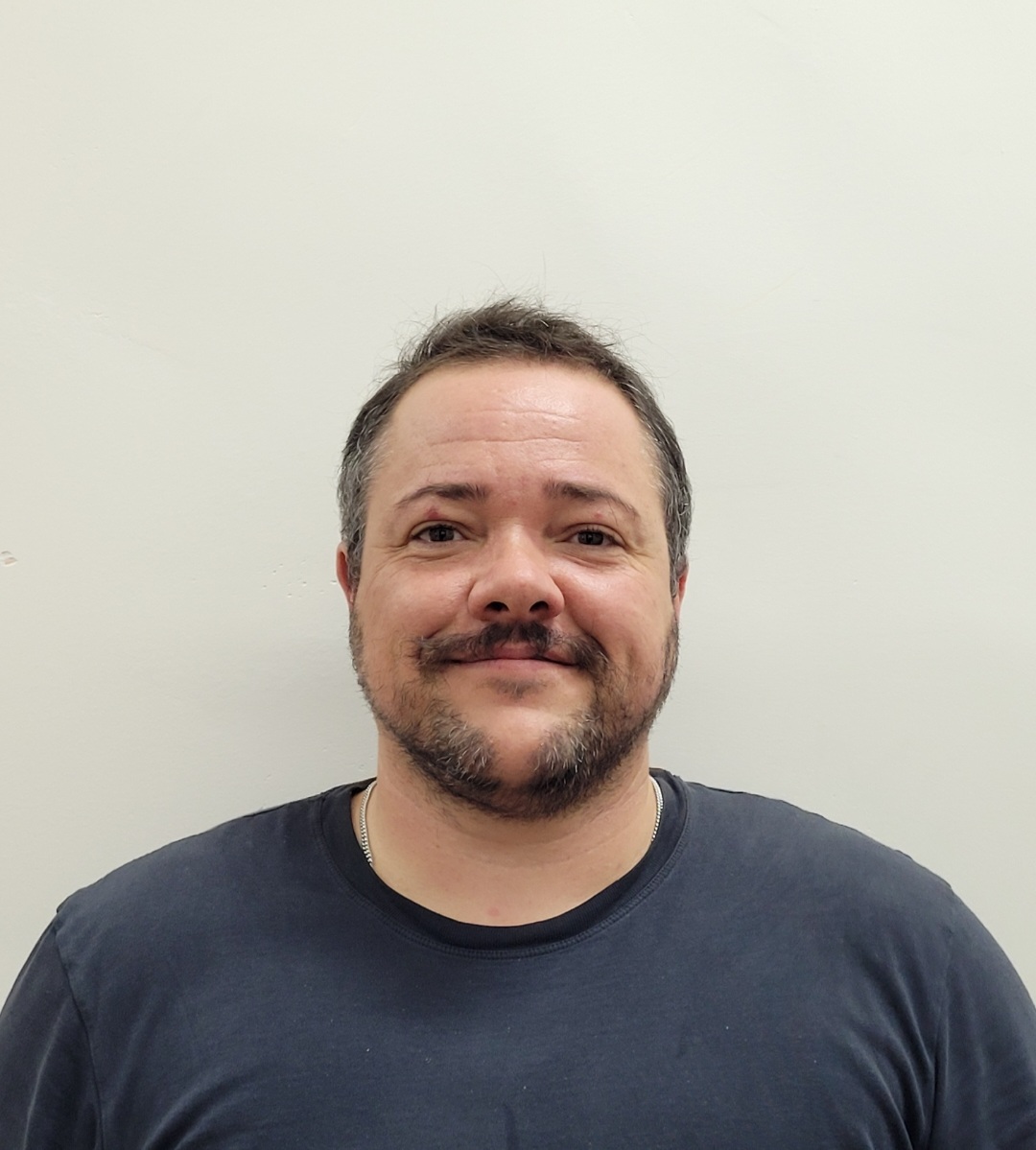 Marcelo Dedini
Program Coordinator
Marcelo Dedini is the Program Coordinator at CSforALL. In this role, he provides support to ensure the efficient and effective delivery of program initiatives. He also supports the implementation of CSforALL's annual National Summit.
Marcelo has a diverse professional background in small business entrepreneurship, and most recently, he worked with New Americans, serving New York City immigrant communities. He has a Master's degree in Business Administration at Fundação Instituto de Administração in Sao Paulo, Brazil, and he is planning to go back to school for a second degree in Psychology.
When he moved to New York in 2013, he got a degree in Audio Engineering at SAE and began volunteering with LGBTQ+ nonprofits, which helped him to develop mentoring skills with LGBTQ+ youth and families.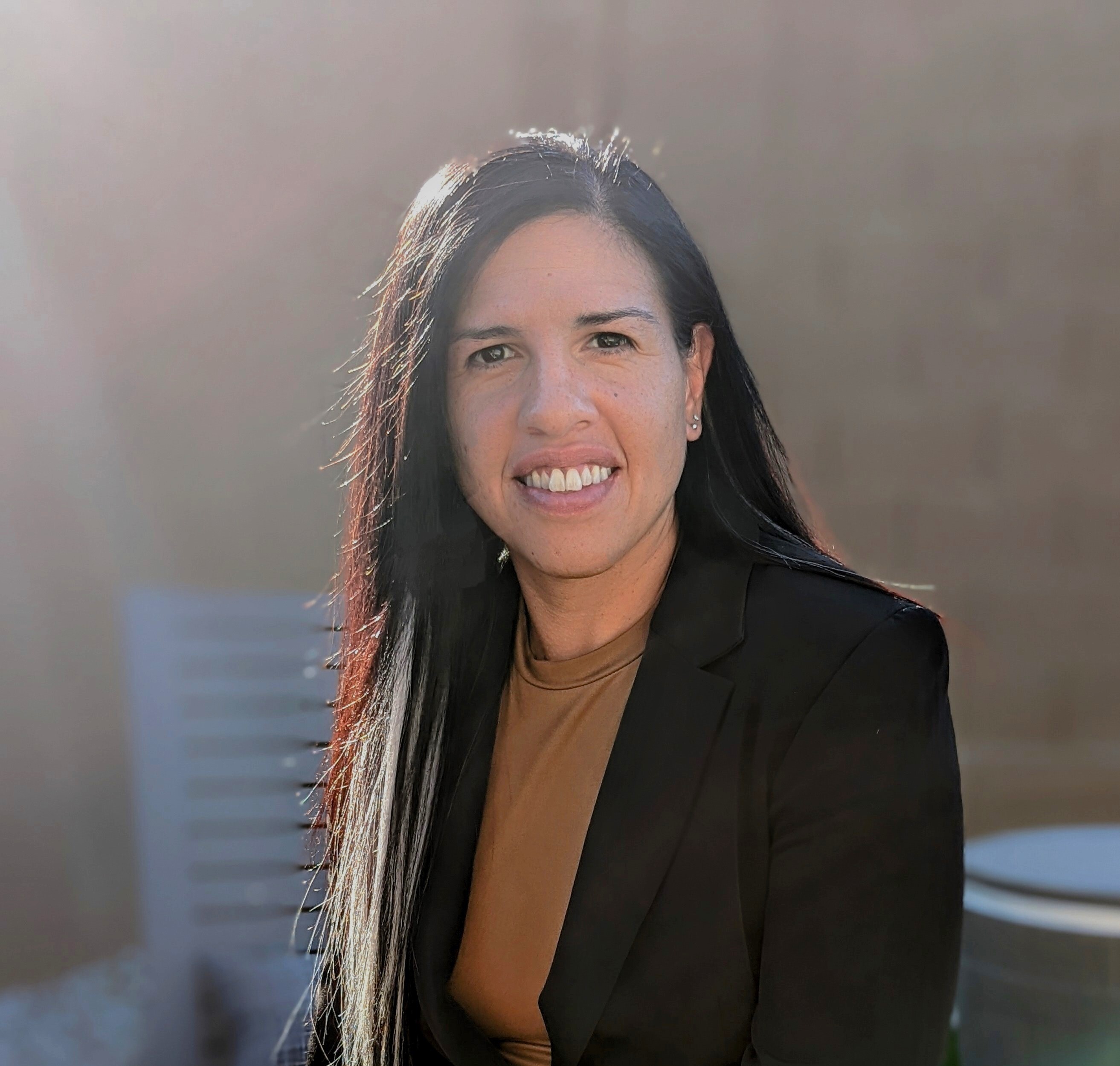 Jazmin Farrell
Manager, HR Operations and People Experience
Jazmin is the Manager, Human Resources Operations and People Experience at CSForALL. In this role, her focus will be managing the day-to-day HR functions including planning, coordinating, and directing activities such as staffing, strategic planning, and assist developing the People Experience for all CSForALL's employees.
Prior to joining CSforALL, Jazmin retired from the New York Army National Guard with over 20 years of military service. During her career, she was responsible for implementing the organization's human resource administration and personnel readiness capabilities supporting thousands of service members on a domestic and global scale. Her interest in CSForALL and its vision stems from being exposed to technology initiatives, military and academic education programs, and supporting the local communities.
Jazmin holds a Bachelor of Science in HR Management from Empire State College and a Master of Science in Industrial Organizational Psychology from Baruch College.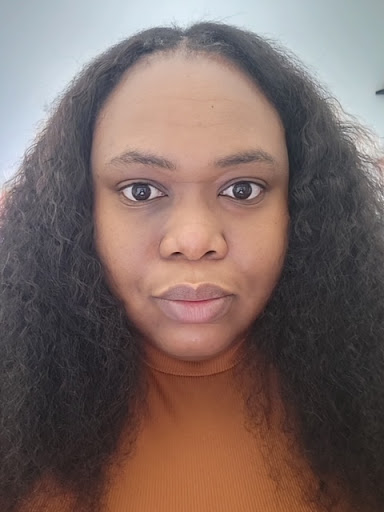 Coralie Gnikobou
Data Manager
Coralie Gnikobou is the Data Manager at CSforALL. With a background in Microbiology and Data Analysis, Coralie brings her ability to comprehend technically complex data transmission, design evaluation, and implementation while supporting database changes. Prior to working at CSforALL, Coralie worked as a Data Manager at the Behavioral Health Center Of Excellence and at Le Lycee Français of San Francisco. Before joining CSforALL, Danielle worked in education as a Middle Grades English Language Arts teacher. Danielle holds a B.A. in Communications from Florida Atlantic University and an M.A. in Public Relations from the University of Florida College of Journalism and Communications.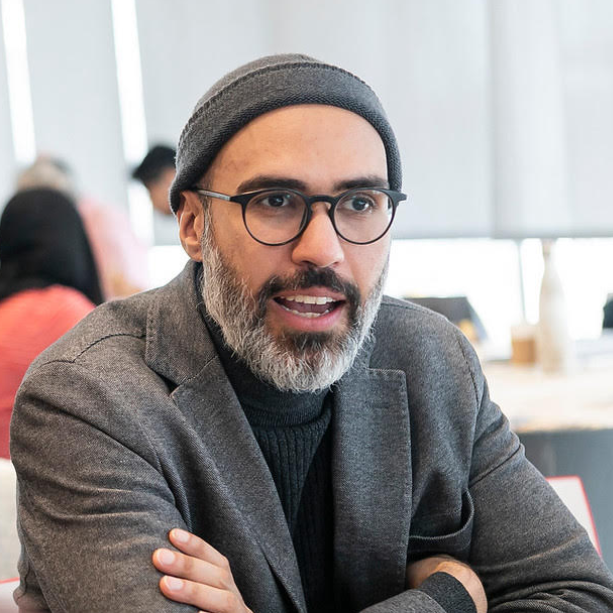 Joe Meléndez
Program Leader, SCRIPT
Joe A. Meléndez is an experienced education manager, specializing in creating access to STEM, Computer Science, and Computational Thinking for all students through a community-driven and empathetic approach. Formally serving as the Director of K12 Coaching Initiatives at Cornell Tech, Joe has successfully led the development of the K12 Computer Science Coaching Card Deck and Toolkit, directed the implementation of coaching workshops, and offered expert support to stakeholders at various levels in designing, integrating, and implementing computer science education programs.
With an extensive background in curriculum design, professional development, and program management, Joe has held various positions at the NYC Department of Education, ExpandED Schools, the New York Academy of Sciences, and Liberty Science Center. He has demonstrated a commitment to fostering equity in computer science education and has collaborated with diverse stakeholders to make lasting, positive impacts on students, teachers, and schools.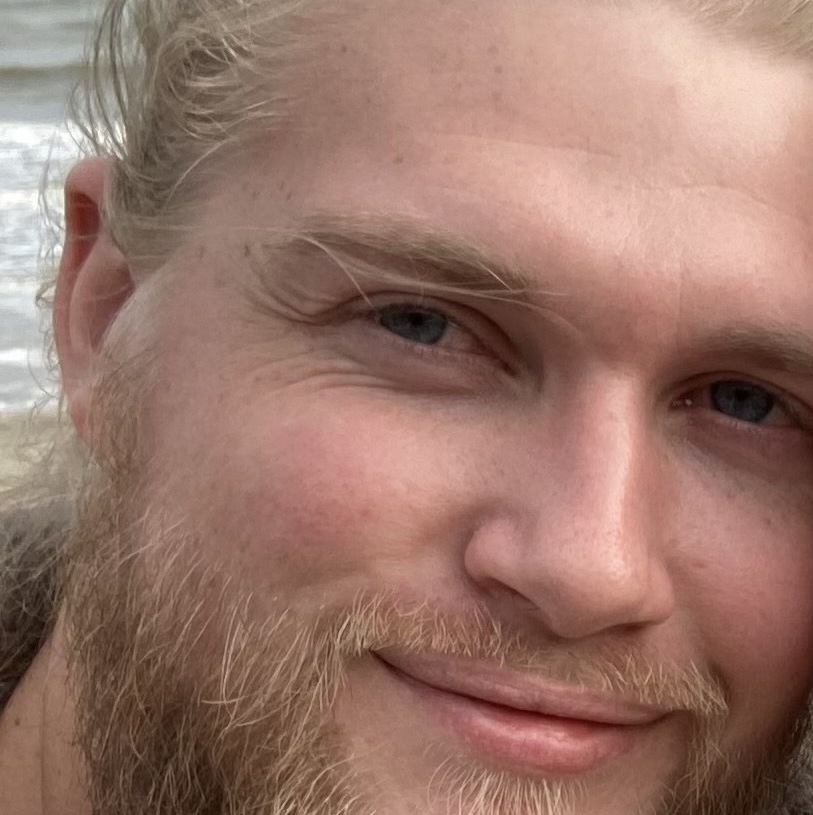 Cameron Huelster
Executive Assistant
Cameron has joined CSforALL as the Executive Assistant. Prior to finding this opportunity, he was a Marine Corps veteran of 5 years and a successful personal trainer in the Central Texas area. Growing up and after the military, he didn't know the huge benefit that CS knowledge can bring to someone for their personal betterment and the future. His initial interest and excitement in finding the company came with learning about the push to bring CS to the JROTC and Marines-JROTC across the country, but through the interview process and conversations with the team that interest grew much wider to understand and appreciate the incredible mission here. Through the military, he developed many beneficial skills and a strong work ethic. Through personal training, he developed a greater appreciation for a diverse set of people, and how each individual person can do more than they ever thought if given the right guidance. He is extremely excited to join the CSforALL team and bring his best to ensure that that their mission is driven and fostered to the best of his ability.
Robin Mosley
Coordinator, Community Engagement
Robin is the Community Engagement Coordinator at CSforAll. With a background in research, career development, education, and communications, Robin is able to understand and connect the dots between data and content creation. Prior to CSforALL, Robin worked in journalism and before that in career services.
Robin has a Master of Arts in Journalism from DePaul University and a Master of Education in Curriculum and Instruction from the University of Illinois at Urbana Champaign.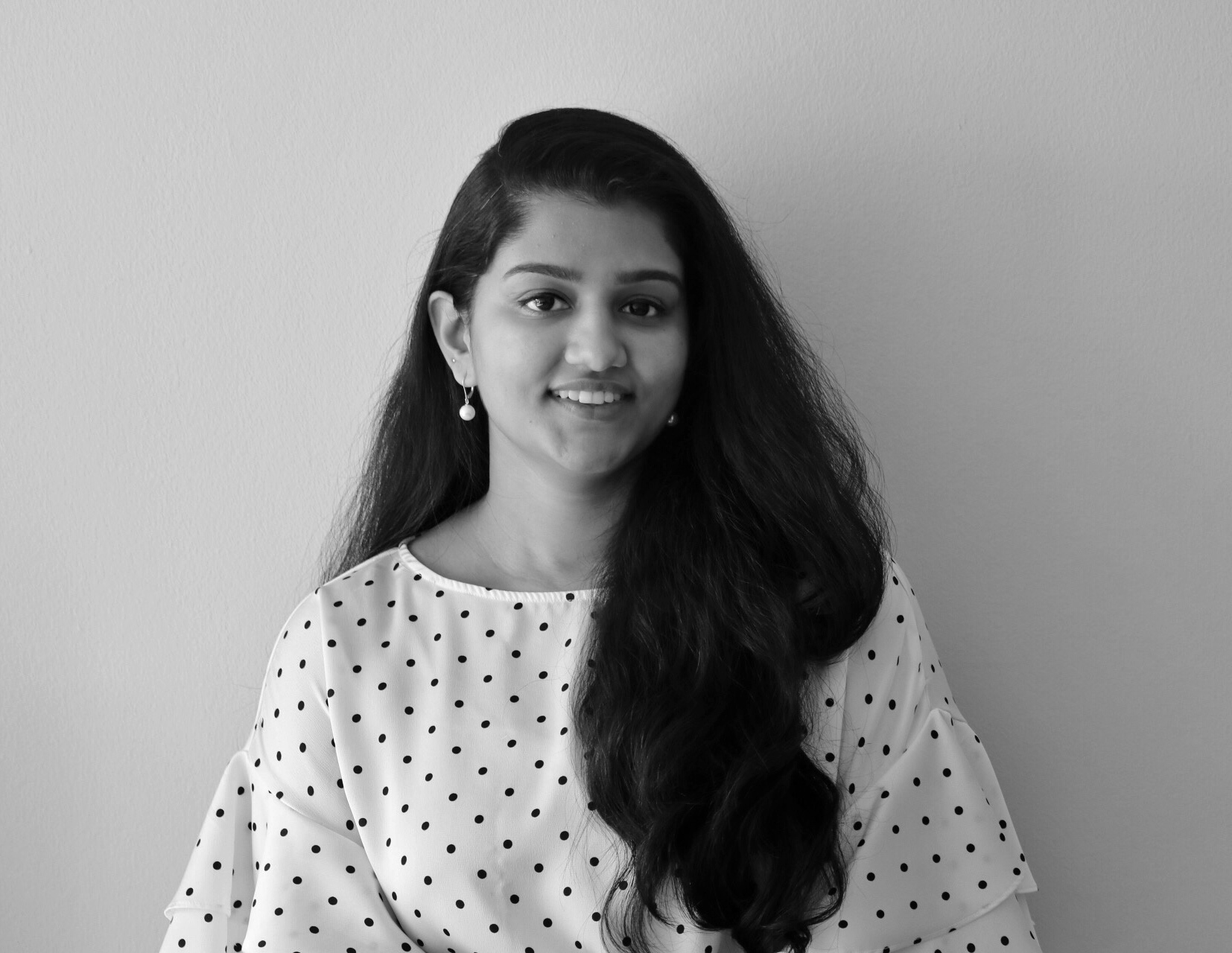 Sriranjini Kozhissery
Senior Manager, Community Engagement
Sriranjini Kozhissery is the Senior Manager of Community Engagement for CSforALL's Summit program and additionally, supports the management of the projects related to the State Policy to Implementation Report. With a background in engineering and a deep interest in working towards an equitable society through access to quality education for all, she transitioned to the education space from technology consulting through the Teach for India Fellowship. With previous experience leading STEM education initiatives in Corporate Social Responsibility for Tata Consultancy Services in India, she was an Education Pioneers Fellow and had worked in building an adaptive framework for schools using Personalized Learning for the Center for Public Research and Leadership (CPRL), a consulting clinic at Columbia Law School. Also, she has experience in international development through an internship with the United Nations Population Fund and a consulting project for Peru's Ministry of Education on a research study for a pilot implementation. Recently, she received a Master of Public Administration (MPA) degree from the School of International and Public Affairs, Columbia University.
Danielle Limpabandh
Communications Coordinator
Danielle is the Communications Coordinator at CSforALL. She supports and collaborates with the Communications Manager and CSforALL Programs on internal and external communications, such as the management of CSforALL social media accounts and the creation and distribution of the CSforALL monthly newsletters, as well as assisting with CSforALL community activities and events.
Before joining CSforALL, Danielle worked in education as a Middle Grades English Language Arts teacher. Danielle holds a B.A. in Communications from Florida Atlantic University and an M.A. in Public Relations from the University of Florida College of Journalism and Communications.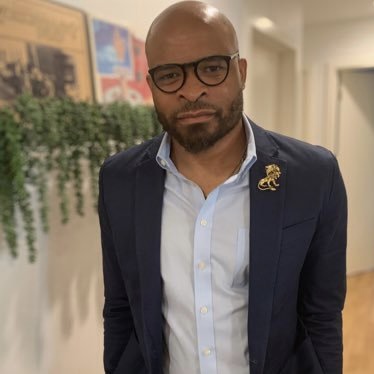 Bernell Murray
Program Leader, Accelerator Program
Bernell Murray is the Project Director, Accelerator Program. Bernell brings more than nine years of professional educational experience. Before joining CSforAll, Bernell was a Wraparound Services Department Manager in the Houston Independent School District. He focused on connecting students to non-academic resources or services that addressed needs. He was also responsible for cultivating stakeholder commitments, developing community partnerships, and leading community school projects.
As a teacher, Bernell was committed to improving learning experiences and advocating for equity in education. He embraced technology integration, connected students to resources and services that met their academic needs and encouraged family & community engagement.
Bernell is passionate about supporting student & community development by sparking interests and advocating for employment through skill-based learning and development. He is also committed to promoting computer science in communities nationwide.
Bernell holds an MS from Walden University, Minneapolis, MN, focusing on Integrating Technology in the Classroom, and his BA from Fairleigh Dickinson University, Teaneck, NJ. Bernell loves to play golf, watch sports, travel, and spend time with his family and friends during his downtime.
Ebony Rives
Operations Coordinator
Ebony Rives works as the Operations Coordinator for CSforALL. In this role, Ebony supports and collaborates with the Operations Team to execute and maintain systems, processes, and resources.
Ebony has a passion for youth programming and education. Prior to joining CSforALL, Ebony worked as a Certified Educator where she taught literature at the middle and high school levels. Most recently, Ebony worked as a Youth After-school Program Director. In that role, she led an after-school Program serving multiple sites developing programs, managing operations, and building relationships with the community and partners. One of her most notable achievements in that role was securing over half of a million dollars in grant funds to improve programming and access to youth across the Atlanta area.
Ebony holds a Bachelor's Degree in Psychology from the University of West Georgia and a Master's in Family Therapy from Mercer University School of Medicine.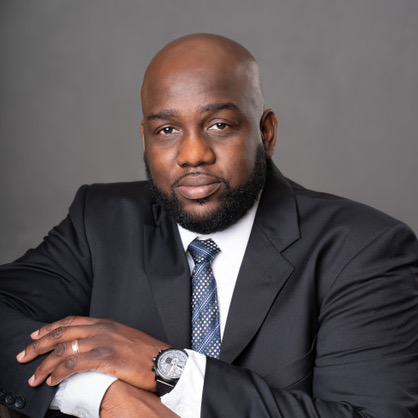 Joel Ryan
Senior Manager, Systems
Joel Ryan is the Senior Manager of Systems at CSforALL. Before joining our team, he supported businesses as an MSP and an MSSP. An Economist by degree, and a Technical Architect by trade, he applied his knowledge and experience towards tailoring technology to fit the many businesses he has supported for over two decades. His awareness of technology was born and fostered in the early 1990s at a free summer camp program at Pratt Institute, located in Brooklyn, NY. He has developed that fascination with technology into a skill and trade that he plans to use to help CSforALL achieve its vision. Joel hopes, that like himself, exposure to CS will make known to each participant the endless possibilities that exist. He is excited to be a part of the CSforALL team.
Nadia Tronick
Senior Manager, Communications
Nadia Tronick is the Senior Manager of Communications at CSforALL. Nadia oversees and directs the internal and external communications realm. Prior to joining CSforALL, she spent her time on international communication initiatives from international development to international accounting. She graduated from the University of South Dakota (2014) with a BS degree in contemporary media and journalism and international affairs.
Dionne Williams
Senior Director, Operations
Dionne Williams is CSforALL's Senior Director of Operations leading the operations functions for the organization. This work includes a focus on implementing and executing strategic and thoughtful systems, processes, and policies for the People Experience, Finance, Legal, IT, and Administration teams. She is a resolute administrator that has worked in the education and youth-based non-profit sector for over fifteen years.
Prior to joining CSforALL, Dionne was a founding member of the Uncommon Schools team that supported the Accounting, Finance, Payroll, and Compliance functions. During her twelve years at Uncommon, she directly and indirectly managed all schools in Uncommon's portfolio supporting Operations leaders and Operations team members with payroll, accounts payable, human resources, grants, and other vital administration functions. Most recently, Dionne served as the Director of Operations for one of the New York City middle schools. She was charged with directing successful systems and processes to support students, staff, and families through the COVID pandemic.
Dionne holds a B.S in Business, Management, and Finance and a B.B.A in Marketing from Brooklyn College. She recently earned an Executive Master's in Public Administration from Syracuse University.
Dr. Stephanie Wortel-London
Director, Research
Stephanie Wortel-London, PhD, has worked for more than a decade to reinforce the sharing of knowledge and strengthen connections between K-12 STEM education and higher ed STEM research. Prior to joining CSforALL, she developed and led enrichment and mentoring programs serving under-represented youth through in-person and virtual programming at the New York Academy of Sciences. She has taught in Germany, Malaysia, China, and across the United States, and her career in science education began as an Earth Science teacher in a South Bronx public school. She was also a curriculum writer and educator at the American Museum of Natural History. Her research interests include the development of science identity in groups historically under-represented in STEM through informal learning experiences. She received her PhD in Science Education Research at Stony Brook University's Institute for STEM Education, and has served as an Adjunct Professor for the Space Systems course in the AMNH Master of Arts in Teaching Residency graduate program. She also serves on the Associate Board of the Red Hook Initiative and on the board of the 1000 Steps Fellows.
Kela Jones
Senior Director, Development
Kela Jones serves as the senior director of development for CSforAll and focuses on fundraising through grants, government, corporate, and individuals. Before CSforAll, Kela spent over four years at CodeCrew, where she was the deputy executive director overseeing operations, fundraising, communications, and marketing. Kela led the organization's rebrand and was responsible for the organization's signature event, The ExCITE Awards.  
Kela loaned her talents to Miami while serving as the community relations manager for Homestead-Miami Speedway, home of NASCAR's Championship Track. She has served the Memphis community in various development and community relation roles for BRIDGES, Peer Power Foundation, Memphis Music Initiative, Boys & Clubs of Greater Memphis, Memphis Urban League, and the Memphis Redbirds. Kela has given her time, talent, and treasure as a volunteer and board member for The Junior League of Memphis, Angel Street, The JC Runyun Foundation, and Memphis Scholars.
Kela studied Sports & Leisure Studies with a concentration in Sports Marketing at the University of Memphis.
Her most important role is mom to her son, Kaden, and bonus mom to Brittany, and "KeKe" to Brittany's four girls, Aubrey, Ava, Addison, and Autumn.
Raj Dhillon
Events Manager
Raj is the Event Manager at CSForALL. In this role, her focus will be managing all events for CSForAll.
Prior to joining CSforALL, Raj was working as a freelance contractor for Samsung and Blackrock. Raj has over 15 years of event planning experience for corporations and non-profits such as UBS Inc. and The Leukemia and Lymphoma Society.
Alexis Cobo
Research Fellow
Alexis is a doctoral candidate in Curriculum and Instruction, specializing in Educational Technology at the University of Florida. Prior to joining CSforAll, Alexis spent the last eleven of her sixteen years in education, supporting teachers and students in integrating Computer Science in elementary education. She serves as a graduate research assistant in the Creative Technology Research Lab at the University of Florida and shares a unique perspective as a practitioner-researcher. Alexis's passion for high-quality teacher professional development led her to organize the South Florida Scratch Educator Meetup .Through the support of the Scratch Foundation, Alexis recently launched Creating Pathways, a virtual Scratch Educator Meetup centered on equity, inclusion, and accessibility through the lens of Scratch. Alexis's research interests include inclusive and equitable pedagogies as a means to reduce barriers to the inclusion of students with disabilities in K-12 CS education.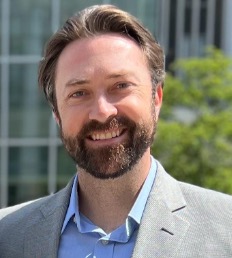 Steve Roberts
SCRIPT Manager, School Based Initiatives
Steve is a results-driven education professional with a focus on computer science and its impact on students, teachers, and communities. Formally working as the Program Director of Computer Science at ExpandED Schools, Steve specializes in the development of engaging experiences that inspire a love for learning and equips individuals with the skills needed to thrive in an increasingly digital age. With a background in curriculum design, Steve led the design of a computational thinking-based computer science education course for youth development educators in collaboration with CUNY. This curriculum has helped solidify the way students approach problem-solving, critical thinking, and algorithmic reasoning.
Additionally, Steve recognizes the importance of collaboration and community engagement. He works to foster purposeful relationships with teachers, administrators, and stakeholders bringing together diverse voices to ensure that computer science education is accessible and relevant to all learners.
Melanie Spence
Content Writer
Melanie Spence is the Content Writer for the Programs & Partnerships team at CSforALL. As the Content Writer, Melanie supports CSforALL through the development, creation, revision, and sharing of materials and important resources that enhance our various CS Ed programs, such as SCRIPT, the Accelerator, and more. She joined the CSforALL team after serving as a public educator for over a decade, first as a middle school Language Arts teacher and then as a Library Media Specialist.
Melanie has a passion for computer science and has always been skilled with technology, but most importantly, Melanie strongly believes in the power and necessity of a solid computer science education for ALL young people, regardless of circumstances outside of their control. After serving as an educator in multiple Title I schools in underserved communities, Melanie is passionate about fostering equity and inclusion in computer science education.
Melanie received her Bachelors in English from the University of Texas at Austin and her Masters in Library Science from the University of North Texas. She currently resides in Dallas, Texas, and in her free time she loves to visit with family and friends, play video games, explore new places, write creatively, attend live music events, and play the piano.