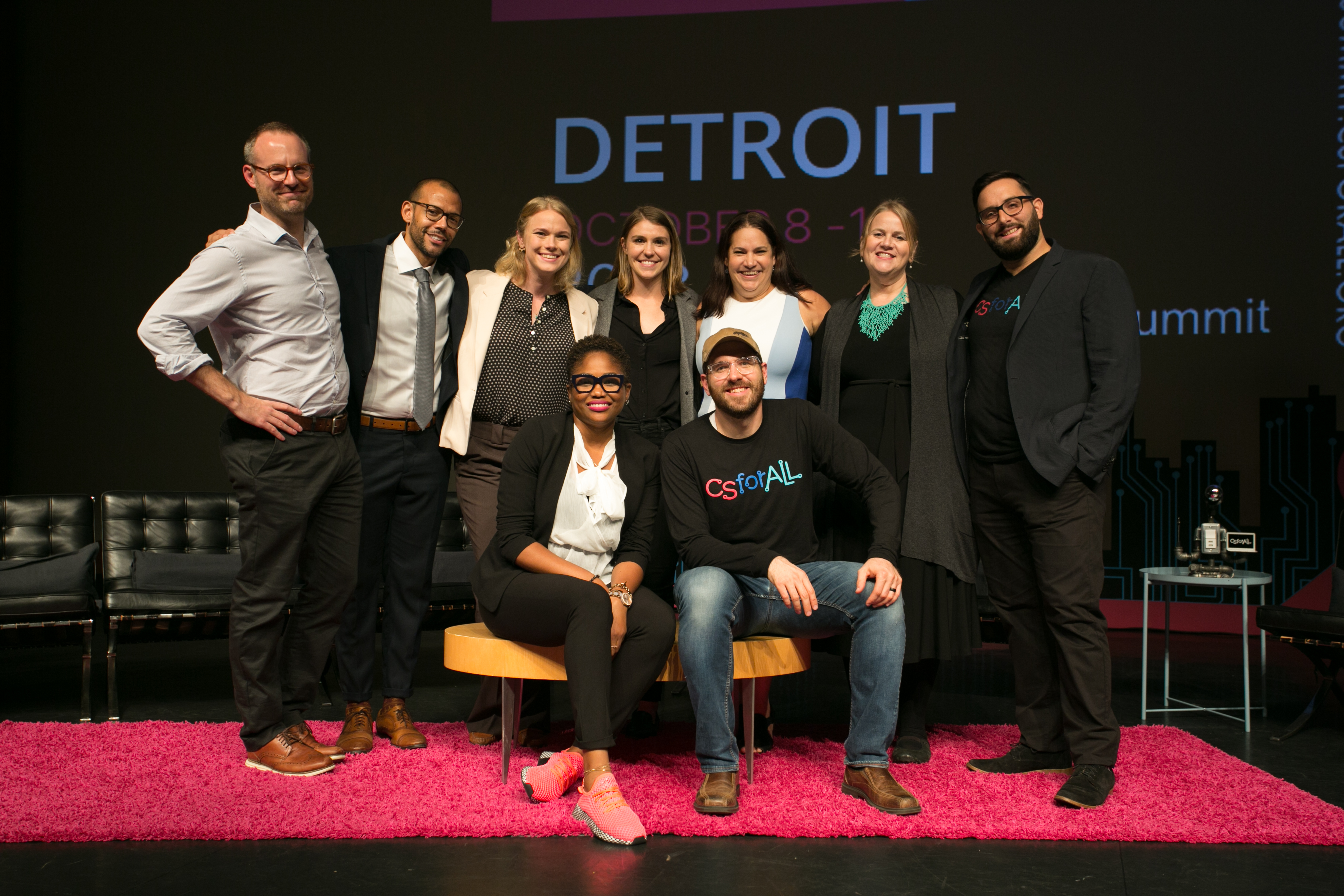 Top (L to R): Michael Preston, Josh Elder, Stephanie Wortel-London, Lauren Wright, Leigh Ann DeLyser, Ruthe Farmer, Pedro Torres-Mackie. Bottom (L to R): Camie Belgrave, Andrew Coy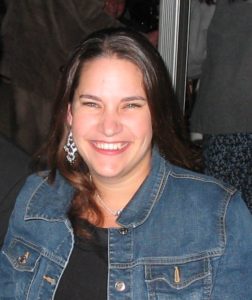 Leigh Ann DeLyser
Co-Founder and Managing Partner
Leigh Ann DeLyser
Co-Founder and Managing Partner
Dr. Leigh Ann DeLyser has spent her career building the K-12 computer science (CS) field. As a managing partner of CSforALL (csforall.org), she oversees programs and strategic planning and supervises research to build support for high quality CS education at all levels. A former high school and university CS educator, Leigh Ann understands challenges faced by teachers, administrators, and students developing their competency in the field and accessing high-quality learning opportunities and resources. Her influential "Running on Empty" report guides policies and research that support high-quality program implementation. Previously, Leigh Ann was Director of Research and Education at CSNYC, which built a foundation for CS in New York City public schools. She received a PhD in Computer Science and Cognitive Psychology, with a focus on CS education, from Carnegie Mellon University.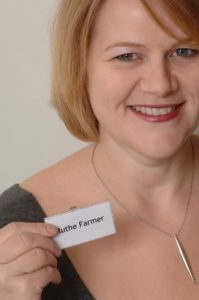 Ruthe Farmer
Chief Evangelist
Ruthe Farmer
Chief Evangelist
Ruthe Farmer is a national advocate for gender equity and diversity in technology, and has focused her efforts on diversity in technology and engineering since 2001.  At CSforALL, she serves as Chief Evangelist, working to invite new stakeholders to the CSforALL table - and make the table bigger. Prior to joining CSforALL, Ruthe served as Senior Policy Advisor for Tech Inclusion at the White House Office of Science & Technology Policy focusing on President Obama's call to action for Computer Science for All, led strategy and K-12 programs at the National Center for Women & Information Technology (NCWIT), and implemented national tech and engineering programs at Girl Scouts of the USA. She has launched multiple national inclusion programs including Aspirations in Computing, TECHNOLOchicas, the AspireIT outreach program, Lego Robotics for Girl Scouts, Intel Design & Discovery and more. She served as 2012 Chair of CSEDWeek, was named a White House Champion of Change for Technology Inclusion in 2013, received the Anita Borg Institute Award for Social Impact in 2014, and the UK Alumni Award for Social Impact in 2015. Ruthe holds a BA from Lewis & Clark College and an MBA in Social Entrepreneurship from the University of Oxford.
Joshua Elder
Director of Strategic Initiatives
Joshua Elder
Director of Strategic Initiatives
Joshua Elder is the Director of Strategic Initiatives at CSforALL. Joshua oversees the "Supporting Local Change" efforts focused on school districts and education cooperatives. Prior to joining CSforALL, he spent the last 10 years in both domestic and international education focused on science education and instructional leadership and pedagogy. He recently graduated with his Master's in Public Affairs from Columbia University's School of International and Public Affairs. He received his BS from Longwood University and M.Ed. from Virginia Commonwealth University.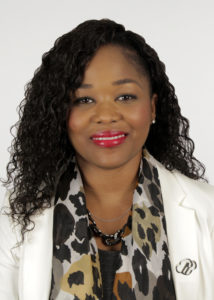 Camie Belgrave
Director of Community Partnerships
Camie Belgrave
Director of Community Partnerships
Camie Belgrave is CSforALL's Director of Community Partnerships and focuses on growing the CSforALL movement and increasing member engagement, communication, and services. Prior to joining CSforALL, Camie spent more than a decade at Girl Scouts of the USA, where she served in several roles including grants management, program development, special projects, and more. Most recently, she was responsible for overseeing all of the organization's award programs including the Highest Awards, for which she developed and implemented new systems, online platforms, and standardized processes for multiple programs and initiatives serving 112 Girl Scout Councils across the country and USA Girl Scouts Overseas, which operates in 97 countries. She worked to elevate the profile of older Girl Scouts by cultivating partnerships with external organizations and through raising more than $1 million in funding to support scholarships and national events. Camie studied finance and management at Long Island University and business administration and computer information systems at St. George's College.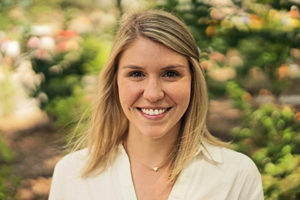 Lauren Wright
Project Manager
Lauren Wright
Project Manager
Lauren is the Project Manager for CSforALL's SCRIPT, aimed at supporting school districts in their efforts to create or build upon their existing computer science education implementation plans. In addition to providing guidance to educators, researchers, and local school district partners in the use of SCRIPT materials, she is embedded in the design of the tools and collects and analyzes data from workshops to make improvements to and measure the impacts of the SCRIPT. Lauren received her Massachusetts Initial Teacher Certification in Middle and Secondary Visual Arts Education and a Bachelor's degree from the College of the Holy Cross.
Stephanie Wortel-London
Research Associate
Stephanie Wortel-London
Research Associate
Stephanie has worked for more than a decade to reinforce the sharing of knowledge and strengthen connections between K-12 STEM education and higher ed STEM research. Prior to joining CSforALL, she developed and led enrichment and mentoring programs serving under-represented youth through in-person and virtual programming at the New York Academy of Sciences. She has taught in Germany, Malaysia, China, and across the United States, and her career in science education began as an Earth Science teacher in a South Bronx public school. She was also a curriculum writer and educator at the American Museum of Natural History. Her research interests include the development of science identity in groups historically under-represented in STEM through informal learning experiences. She is preparing to defend her PhD dissertation in Science Education Research at Stony Brook University's Institute for STEM Education, and has served as an Adjunct Professor for the Space Systems course in the AMNH Master of Arts in Teaching Residency graduate program. She also serves on the Associate Board of the Red Hook Initiative and on the board of the 1000 Steps Fellows.
Rafi Santo
Research Associate
Rafi Santo
Research Associate
Rafi Santo, PhD, is a learning scientist working at the intersection of digital culture, education and institutional change. He has studied, collaborated with and facilitated a range of organizational networks focused on digital learning, computing and technology education. Within informal education, he studied organizational learning and the design of innovation networks as co-founder of Hive Research Lab, a research-practice partnership with Mozilla Hive NYC Learning Network, a collective of informal education organizations. In formal K-12 settings, his work at CSforALL involves supporting and researching school districts as they develop computing education initiatives rooted in student and community needs. His work on Hacker Literacies has appeared in journals including International Journal of Learning and Media and Digital Culture & Education, and he is co-author of a four volume collection on digital and computational making from MIT Press called Interconnections: Understanding Systems through Digital Design. His work has been supported by the Spencer Foundation, the MacArthur Foundation, the National Science Foundation, the Mozilla Foundation, and the Susan Crown Exchange.
An-Me Chung
Fellow
An-Me Chung
Fellow
An-Me has been an advocate and educational innovator for young people learning in the out-of-school time space for over 20 years. At CSforALL, An-Me is leading the CSforOST initiative. Previously, as a Fellow and Director of Strategic Partnerships at the Mozilla Foundation, An-Me engaged partners and led the development of open source, global digital literacy standards and credentials focused on core internet and 21st century skills needed to succeed in a digital world. She was Associate Director of Education for U.S. Programs at the John D. and Catherine T. MacArthur Foundation, where she funded initiatives to improve student learning through the use of digital media and partnered with Institute of Museum and Library Services and the White House Office of Science and Technology Policy. While leading the education grantmaking at the C.S. Mott Foundation, she partnered with the U.S. Department of Education through the Clinton, Bush, and Obama administrations to build the after-school field by funding systems change. As associate director at the National Institute on Out-of-School Time at the Centers for Research on Women, Wellesley College, she directed the Save the Children Out-of-School Time Rural Initiative. An-Me has a Ph.D. in Sociology from Yale University, and a B.S. in Biology from Washington University in St. Louis.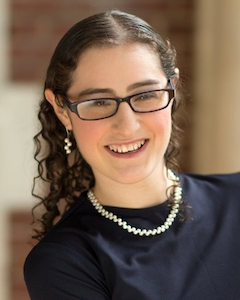 Leeba Erlbaum
Senior Web Design Intern
Leeba Erlbaum
Senior Web Design Intern
Leeba joined the CSforALL team to advise on web needs, execute digital projects in coordination with external partners, and interface with CSforALL staff to maintain the digital footprint for all CSforALL programs. She is a current senior at John Jay College of Criminal Justice in the process of completing her bachelor's degree in computer science and information security. Leeba founded the John Jay Women in Technology club and is its current President. She is interested in promoting diversity in the tech field, especially within cybersecurity, with a special focus on introducing more opportunities for women in computer science. Since joining CSforALL, Leeba has become the head web design intern and the project manager for the intern web design projects.
Júlia Helena Aguiar
Senior Data Management Intern
Júlia Helena Aguiar
Senior Data Management Intern
Júlia is a data management intern at CSforALL. As a member of CSforALL's CS Visions research team, she is collecting data from school districts and creating data visualization for analysis and formative feedback for the school teams. She is a junior at The City College of New York where she is pursuing a Computer Science degree. Júlia is also the president and founder of the Front-Enders of CCNY, an undergraduate club dedicated to introducing computer science to freshmen students through front-end development, in hopes that this could help spark their interest in the field.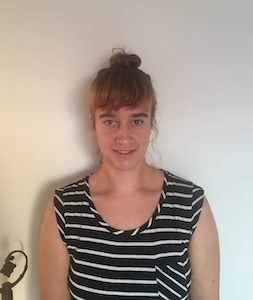 Lilli Jimenez
Web Design Intern
Lilli Jimenez
Web Design Intern
Lilli is a web design intern at CSforALL. She works with the CSforALL web team to maintain CSforALL's various web assets. She is a senior at CUNY New York City College of Technology where she is pursuing a degree in Computer Systems Technology. Lilli is also a recipient of Tech Prep, a competitive full stack JavaScript training program, organized through the City University of New York.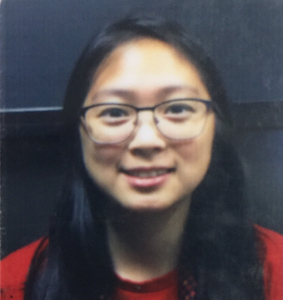 Michelle Uy
Graphic Design Intern
Michelle Uy
Graphic Design Intern
Michelle is currently a web design and graphic design intern for CSforALL. She is working on various projects within CSforALL to provide visually appealing user interfaces and information displays. She is a senior at The City College of New York pursuing a Bachelor's degree in Computer Science. Her interests include cybersecurity, software development, entrepreneurship and teaching.