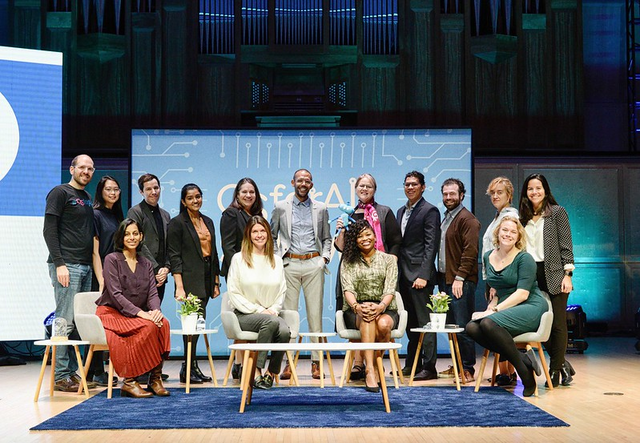 The CSforALL team at the 2019 CSforALL Summit
For a plain text layout of our team bios, click here
CSforALL Team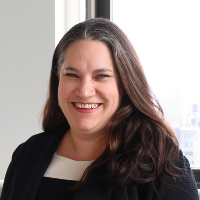 Leigh Ann DeLyser
Co-Founder and Executive Director
Leigh Ann DeLyser
Co-Founder and Executive Director
Dr. Leigh Ann DeLyser has spent her career building the K-12 computer science (CS) field. As an Executive Director of CSforALL (csforall.org), she oversees programs and strategic planning and supervises research to build support for high quality CS education at all levels. A former high school and university CS educator, Leigh Ann understands challenges faced by teachers, administrators, and students developing their competency in the field and accessing high-quality learning opportunities and resources. Her influential "Running on Empty" report guides policies and research that support high-quality program implementation. Previously, Leigh Ann was Director of Research and Education at CSNYC, which built a foundation for CS in New York City public schools. She received a PhD in Computer Science and Cognitive Psychology, with a focus on CS education, from Carnegie Mellon University.
Camie Belgrave
Director of Programs and Partnerships
Camie Belgrave
Director of Programs and Partnerships
Camie Belgrave is CSforALL's Director of Programs and Partnerships and focuses on growing the CSforALL movement and increasing member engagement, communication, and services. Prior to joining CSforALL, Camie spent more than a decade at Girl Scouts of the USA, where she served in several roles including grants management, program development, special projects, and more. Most recently, she was responsible for overseeing all of the organization's award programs including the Highest Awards, for which she developed and implemented new systems, online platforms, and standardized processes for multiple programs and initiatives serving 112 Girl Scout Councils across the country and USA Girl Scouts Overseas, which operates in 97 countries. She worked to elevate the profile of older Girl Scouts by cultivating partnerships with external organizations and through raising more than $1 million in funding to support scholarships and national events. Camie studied finance and management at Long Island University and business administration and computer information systems at St. George's College.
Tina Boyle Whyte
Project Director, JROTC-CS
Tina Boyle Whyte
Project Director, JROTC-CS
Tina Boyle Whyte, MS in Education Administration
Tina is a faculty member at Marquette University in the Computer Science Department. Most recently, she implemented the Computer Science Pathway to include AP Computer Science Principles in her recent assignment at West Allis Central High School in West Allis, Wisconsin.
Tina serves as a facilitator with Code.org, BJC (Beauty and Joy of Computing), and SCRIPT Strategic CSforALL Implementation Planning Tool a CSforAll implementation tool. She was named Computer Science Ambassador for the CSforAll Teachers community where she provided insight and guidance for the development of CS teachers in the Exploring Computer Science Curriculum.
Tina serves as the Project Director for the JROTC-CS Demonstration Project. She brings a unique perspective to the JROTC-CS project with 30 years in the United States Air Force Reserves and 23 years in education with an emphasis in Business and Computer Science.
She is excited to serve in the capacity as the Project Director doing what she loves: the military and computer science. Tina is passionate and committed to developing the K - Industry pipeline opportunity for diverse and underrepresented communities.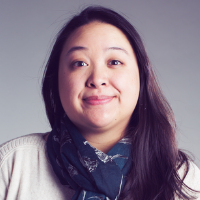 Karen R. Cheng
Senior Manager of Programs and Partnerships
Karen R. Cheng
Senior Manager of Programs and Partnerships
Karen R. Cheng, PhD, is the Senior Manager of Programs and Partnerships at CSforALL. Karen brings her expertise as an educator, researcher, and outreach specialist from the last decade through building rigorous learning environments and partnerships for K-12 STEM education. A former research scientist turned high school math teacher and FIRST Robotics coach, her passion lies in building partnerships between educational institutions, industry partners, and community schools in an effort to provide greater access to high-quality STEM education opportunities for all learners. Prior to joining CSforALL, Karen was the Outreach Program Specialist at Columbia University's School of Engineering and Applied Science, where she oversaw a series of programs connecting underrepresented New York City students and teachers with Columbia Engineering faculty, students, and resources. As native of East Tennessee, Karen shares a unique lens about equity, needs, and initiatives in education from both rural and urban perspectives. She received her PhD in Mathematics and STEM Teacher Education from the University of Tennessee, Knoxville, and her research interests include capturing narratives on the development of professional motivation and self-efficacy among K-12 STEM educators in the framework of out-of-school learning opportunities.
Ruthe Farmer
Chief Evangelist
Ruthe Farmer
Chief Evangelist
Ruthe Farmer is a national advocate for gender equity and diversity in technology, and has focused her efforts on diversity in technology and engineering since 2001. At CSforALL, she serves as Chief Evangelist, working to invite new stakeholders to the CSforALL table - and make the table bigger. Prior to joining CSforALL, Ruthe served as Senior Policy Advisor for Tech Inclusion at the White House Office of Science & Technology Policy focusing on President Obama's call to action for Computer Science for All, led strategy and K-12 programs at the National Center for Women & Information Technology (NCWIT), and implemented national tech and engineering programs at Girl Scouts of the USA. She has launched multiple national inclusion programs including Aspirations in Computing, TECHNOLOchicas, the AspireIT outreach program, Lego Robotics for Girl Scouts, Intel Design & Discovery and more. She served as 2012 Chair of CSEDWeek, was named a White House Champion of Change for Technology Inclusion in 2013, received the Anita Borg Institute Award for Social Impact in 2014, and the UK Alumni Award for Social Impact in 2015. Ruthe holds a BA from Lewis & Clark College and an MBA in Social Entrepreneurship from the University of Oxford.

Megan Hildebrand
Director of Development
Megan Hildebrand
Director of Development
Megan Hildebrand is the Director of Development here at CSforALL bringing over 12 years of fundraising and sponsorship experience. Much of her experience and passion has been focused around social justice and equity work making CSforALL a familiar home. She believes in the power of storytelling to bridge partnerships that enable system change. Prior to joining CSforALL, Megan was the Director of Development at a progressive charter school in Brooklyn and for the YMCA of Greater New York where she designed the department and established and managed major gifts, corporate relations, annual and crowdfunding campaigns, as well as board growth and engagement. Megan holds a MS in Fundraising and Philanthropy from New York University and a certificate in Change Leadership from Cornell University.
Lilli Jimenez
Full Stack Developer
Lilli Jimenez
Full Stack Developer
Lilli is the Full Stack Developer at CSforALL. She works with the CSforALL web team to maintain CSforALL's various web assets. She is a graduate of CUNY New York City College of Technology and holds a degree in Computer Systems Technology. Lilli is also a recipient of Tech Prep, a competitive full stack JavaScript training program, organized through the City University of New York.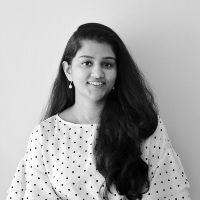 Sriranjini Kozhissery
Project Manager
Sriranjini Kozhissery
Project Manager
Sriranjini Kozhissery is the Project Manager for CSforALL's Summit program and additionally, supports the management of the projects related to the State Policy to Implementation Report. With a background in engineering and a deep interest in working towards an equitable society through access to quality education for all, she transitioned to the education space from technology consulting through the Teach for India Fellowship. With previous experience leading STEM education initiatives in Corporate Social Responsibility for Tata Consultancy Services in India, she was an Education Pioneers Fellow and had worked in building an adaptive framework for schools using Personalized Learning for the Center for Public Research and Leadership (CPRL), a consulting clinic at Columbia Law School. Also, she has experience in international development through an internship with United Nations Population Fund and a consulting project for Peru's Ministry of Education on a research study for a pilot implementation. Recently, she received a Master of Public Administration (MPA) degree from School of International and Public Affairs, Columbia University.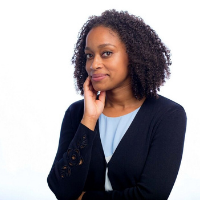 Morgan McCray
Senior Director, Operations
Morgan McCray
Senior Director, Operations
Morgan McCray is a seasoned service designer committed to building resilient organizations and civil societies. As CSforAll's Senior Director of Operations, Morgan oversees talent, finance, operations and strategy, and holds a key role in ensuring day-to-day operations function dynamically to achieve collective impact for computer science education.
Prior to joining CSforAll, Morgan was the Vice President of Business Operations at The New York Foundling, where she oversaw the agency's real estate portfolio, managed policy changes and M&A transactions impacting a 2000+ person workforce, and launched a suite of digital divide programs with General Assembly, Per Scholas, and Year Up for youth aging out of the child welfare system. In 2011, Morgan co-founded the managed care plan, AlphaCare of New York, and activated five product lines in response to New York State's Medicaid Waiver Amendment.
Morgan regularly collaborates with system change agents to advance public services in healthcare, urban planning, education, and transportation. She currently serves as the Chairperson for her local Zoning Board of Adjustment and is professionally affiliated with the Service Design Network and Women+ in Public Sector Innovation. Morgan holds an MS from Columbia University and a BA from Wesleyan University.
Lesley M. Quizhpe
Project Coordinator
Lesley M. Quizhpe
Project Coordinator
Lesley Quizhpe is CSforALL's Project Coordinator. In this role, Lesley provides operational support to programs and rolls out process improvement initiatives across the organization.
Prior to joining CSforALL, Lesley was an Associate on the Structured Investment Legal team at JPMorgan Chase, where she managed the firm's data, analysis and automation processes for legal documentation of structured investment transactions. Lesley also built a strategic systems design for managing the lifecycle of structured investment transactions for over 1000+ trades per year.
She currently serves on the LGBTQ+ Alumni Network Board of Directors at New York University and is professionally affiliated with the Seizing Every Opportunity (SEO) Program, Open Finance and Out in Tech networks. Lesley holds a BA in Politics, Rights & Development from New York University.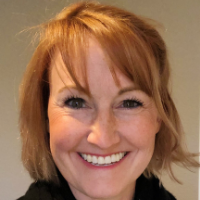 Meg Richard
Administrative Assistant
Meg Richard
Administrative Assistant
Meg joined CSforALL in 2019 after years as a solopreneur in the home goods and food sector, owning a retail store in Birmingham, Michigan and a gourmet cookie company in Chicago. While in business for herself, she focused on brand awareness, targeted marketing and developing relationships of mutuality. She has 30 years of non-profit experience in many areas but her passions focus on mental health and youth mentorship and empowerment. Meg's believes anything is possible with honest and open communication and brings that to all aspects of her life, including raising her three kids in Colorado.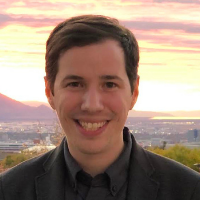 Joe Sweeney
Administrative Assistant
Joe Sweeney
Administrative Assistant
Joe previously worked at Syracuse University Libraries. I have a BBA in Design and Management from Parsons School of Design.
Nadia Tronick
Communications Manager
Nadia Tronick
Communications Manager
Nadia Tronick is the Communications Manager at CSforALL. Nadia oversees and directs the internal and external communications realm. Prior to joining CSforALL, she spent her time on international communication initiatives from international development to international accounting. She graduated from the University of South Dakota (2014) with a BS degree in contemporary media and journalism and international affairs.
Emilio Vargas Vite
Technical Product Manager
Emilio Vargas Vite
Technical Product Manager
Emilio Vargas Vite is a Technical Product Manager at CSforALL. His work focuses on developing tools that build our awareness and capacity to achieve CSforALL. Emilio is a graduate from Carnegie Mellon University where he studied Cognitive Science, specializing in modeling human learning and designing technologies to support it. At CMU he also co-authored published Ed Tech research with an XPrize finalist team and developed websites for an education startup. He also previously interned at an educational video games company developing assessments based on in-game player behaviors.
Luronne Vaval
Research Associate
Luronne Vaval
Research Associate
Lou Vaval is a Research Fellow at CSforALL. In this role, Lou is instrumental in supporting the research and evaluation plans for programs at CSforALL.
Before joining CSforALL, Lou served as a Research Assistant and Doctoral Research Fellow supporting a variety of research projects related to STEM education. Her work and contribution to education research is recognized by the academic community in journals such as Science Education and through an AERA Dissertation Grant award in 2019.
Lou earned her B.S. in Physics from the University of Florida, her M.S. in Applied Statistics from Teachers College, Columbia University, and is currently a Ph.D. candidate in Science Education at Columbia University.
Stephanie Wortel-London
Director of Research
Stephanie Wortel-London
Director of Research
Stephanie Wortel-London, PhD, has worked for more than a decade to reinforce the sharing of knowledge and strengthen connections between K-12 STEM education and higher ed STEM research. Prior to joining CSforALL, she developed and led enrichment and mentoring programs serving under-represented youth through in-person and virtual programming at the New York Academy of Sciences. She has taught in Germany, Malaysia, China, and across the United States, and her career in science education began as an Earth Science teacher in a South Bronx public school. She was also a curriculum writer and educator at the American Museum of Natural History. Her research interests include the development of science identity in groups historically under-represented in STEM through informal learning experiences. She received her PhD in Science Education Research at Stony Brook University's Institute for STEM Education, and has served as an Adjunct Professor for the Space Systems course in the AMNH Master of Arts in Teaching Residency graduate program. She also serves on the Associate Board of the Red Hook Initiative and on the board of the 1000 Steps Fellows.
CSforALL Affiliates
Catherine Born
Policy Intern
Catherine Born
Policy Intern
Catherine Born is CSforALL's AI Data and Policy Intern and is helping to plan and organize the Summer 2021 Artificial Intelligence and Data Science leadership meeting. Catherine earned her BA in Spanish Language and International Studies at the University of Wisconsin, Madison and is currently pursuing a Master of Public Administration from Columbia University's School of International and Public Affairs. Prior to her internship with CSforALL, Catherine worked as an educator in Spain and Japan, and later in university admissions at the Paris campus of The New School. In addition to her experience in education, she has interned and volunteered at international nonprofit organizations with a focus on human rights.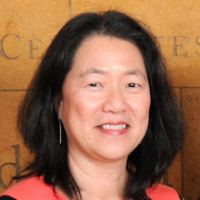 An-Me Chung
Research Fellow
An-Me Chung
Research Fellow
An-Me has been an advocate and educational innovator for young people learning in the out-of-school time space for over 20 years. At CSforALL, An-Me is leading the CSforOST initiative. Previously, as a Fellow and Director of Strategic Partnerships at the Mozilla Foundation, An-Me engaged partners and led the development of open source, global digital literacy standards and credentials focused on core internet and 21st century skills needed to succeed in a digital world. She was Associate Director of Education for U.S. Programs at the John D. and Catherine T. MacArthur Foundation, where she funded initiatives to improve student learning through the use of digital media and partnered with Institute of Museum and Library Services and the White House Office of Science and Technology Policy. While leading the education grantmaking at the C.S. Mott Foundation, she partnered with the U.S. Department of Education through the Clinton, Bush, and Obama administrations to build the after-school field by funding systems change. As associate director at the National Institute on Out-of-School Time at the Centers for Research on Women, Wellesley College, she directed the Save the Children Out-of-School Time Rural Initiative. An-Me has a Ph.D. in Sociology from Yale University, and a B.S. in Biology from Washington University in St. Louis.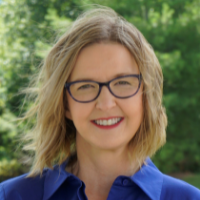 Monica McGill
Research Fellow
Monica McGill
Research Fellow
Monica McGill, Ed.D., is the CEO and Founder of CSEDResearch.org. She has worked several years in industry as a Computer Scientist and as an Associate Professor of computer science and game design/development for over 15 years. After earning her doctorate in education, Monica has been conducting computing education research for over a decade. Her research work currently focuses on supporting K-12 computing education researchers and evaluators via the K-12 Computer Science Education Research Resource Center as well as researching and evaluating CS education across several projects, including the CSforALL JROTC-CS Demonstration Project. She has authored/co-authored over 50 articles related to computing education and is currently working as an investigator on three National Science Foundation (NSF) grants exploring CS education in the United States. She also currently serves as Inaugural Chair for the ACM-W North America committee, as a member of the CSTA Board, and as an Associate Editor of the ACM Transactions on Computing Education.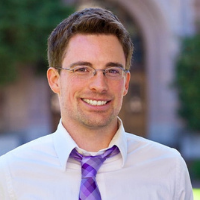 David Phelps
Research Fellow
David Phelps
Research Fellow
David Phelps, PhD, brings a holistic view of how young children learn and develop from his experiences working in a Reggio-Emilia preschool in Vermont, a community school in Peru, a care farm in the Netherlands, a philosophy for children program along the Ohio River, and a full-service community school in Seattle. He has spent the last 10 years designing equitable and rigorous inquiry-based learning environments for young children that privilege relationships to land, to community, and to play. His research on young children's incredible yet under-recognized inquiry competencies has been published in academic journals, presented at academic conferences, and taught at district-wide PD workshops. Simultaneously, he researches how issues of power and equity are navigated by educational partners attempting to design and implement innovative learning environments. He received a PhD in Learning Sciences and Human Development from the University of Washington.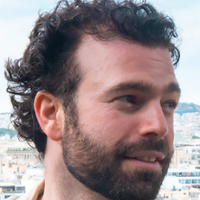 Rafi Santo
Research Fellow
Rafi Santo
Research Fellow
Rafi Santo, PhD, is a learning scientist working at the intersection of digital culture, education and institutional change. He has studied, collaborated with and facilitated a range of organizational networks focused on digital learning, computing and technology education. Within informal education, he studied organizational learning and the design of innovation networks as co-founder of Hive Research Lab, a research-practice partnership with Mozilla Hive NYC Learning Network, a collective of informal education organizations. In formal K-12 settings, his work at CSforALL involves supporting and researching school districts as they develop computing education initiatives rooted in student and community needs. His work on Hacker Literacies has appeared in journals including International Journal of Learning and Media and Digital Culture & Education, and he is co-author of a four volume collection on digital and computational making from MIT Press called Interconnections: Understanding Systems through Digital Design. His work has been supported by the Spencer Foundation, the MacArthur Foundation, the National Science Foundation, the Mozilla Foundation, and the Susan Crown Exchange.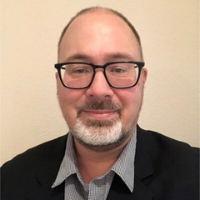 Eric Snow
Research Fellow
Eric Snow
Research Fellow
Eric Snow, PhD, is an interdisciplinary research and evaluation professional with over 10 years of experience leading teams of research scientists in investigating the implementation and efficacy of education technology reform efforts. He specializes in leveraging Evidence-Centered Design to develop and validate innovative assessments of STEM and Computer Science learning outcomes. As a CSforALL affiliate, he is supporting the JROTC-CS impact study and the development of the RPPforCS Spotlights. Previously, as a Director of Client Communications at Educational Testing Service, he led the design of the 12th grade Technology and Engineering Literacy for the National Assessment of Educational Progress, and, as Senior Education Researcher at SRI International, led a suite of NSF-funded projects focusing on designing, developing and validating assessments of computational thinking. Eric also served as a U.S. Peace Corps Volunteer in Solomon Islands, where he worked as a teacher and community service coordinator.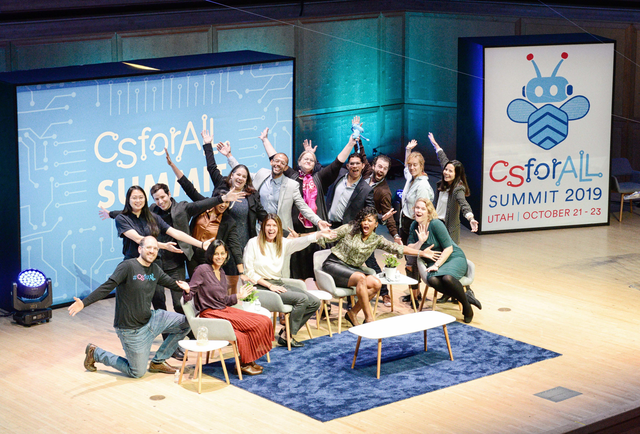 The CSforALL Team on stage at the 2019 Summit