What is the CSforALL Summit?
The CSforALL Summit is an annual convening of the national community of computer science educators, researchers and activists to mark progress and announce new commitments to reach the goal of access to rigorous, inclusive, and sustainable computer science education for all US students.
The Summit includes an in-person audience of carefully selected school district delegations, commitment-making organization, and community leaders.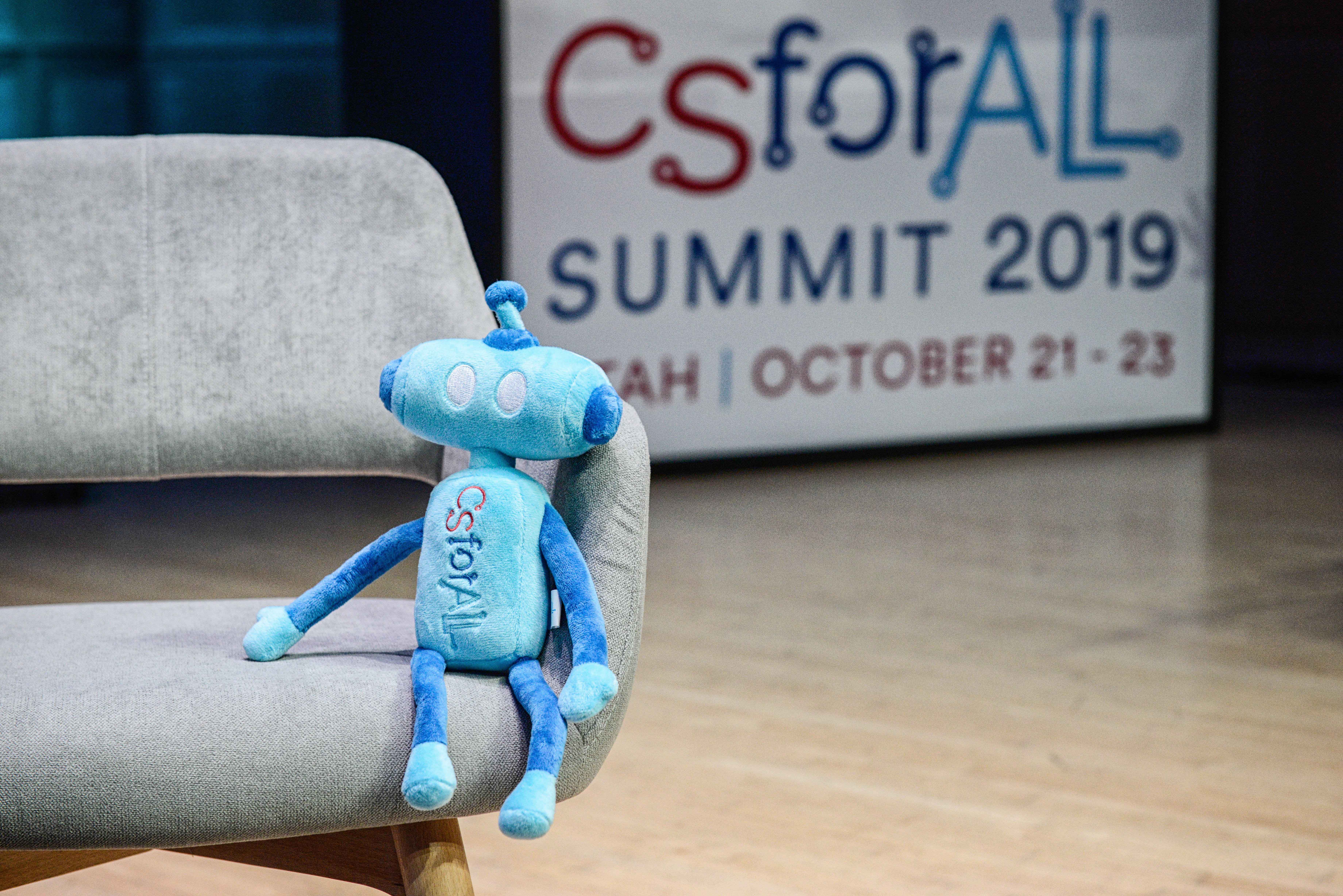 In 2017, the CSforaLL Summit was held in St. Louis, Missouri and in 2018 the Summit was held in Detroit, Michigan. In 2019 the Summit was held in Salt Lake City, UT!
The 2020 Summit is rescheduled for October 2021. CSforALL will host the annual convening of the national computer science (CS) education community in Memphis, Tennessee
This year, during the 2020 CSforALL Summit, we will turn our focus to the next 10 years with the '2030 CSforALL Goals'. The three CSforALL Goals are to prepare and encourage the movement to adopt, guide, and measure their computer science education efforts. During the three-day Summit, we will include conversations, actions, and priorities around these goals to substantially stride towards our national Computer Science for ALL mission.
Close the Gaps - Identify, Name, and Close CS Gaps
Design for Diversity - Design from the Beginning
Prepare the Solvers - Problem Solvers Not Process Followers
The Summit Celebration is live-streamed nationally. Links and instructions are shared via Twitter, Facebook and other social media platforms using #CSforALL.