What is the CSforALL Summit?
The CSforALL Summit is an annual convening of the national community of computer science educators, researchers and activists to mark progress and announce new commitments to reach the goal of access to rigorous, inclusive, and sustainable computer science education for all US students.
The Summit includes an in-person audience of carefully selected school district delegations, commitment-making organization, and community leaders.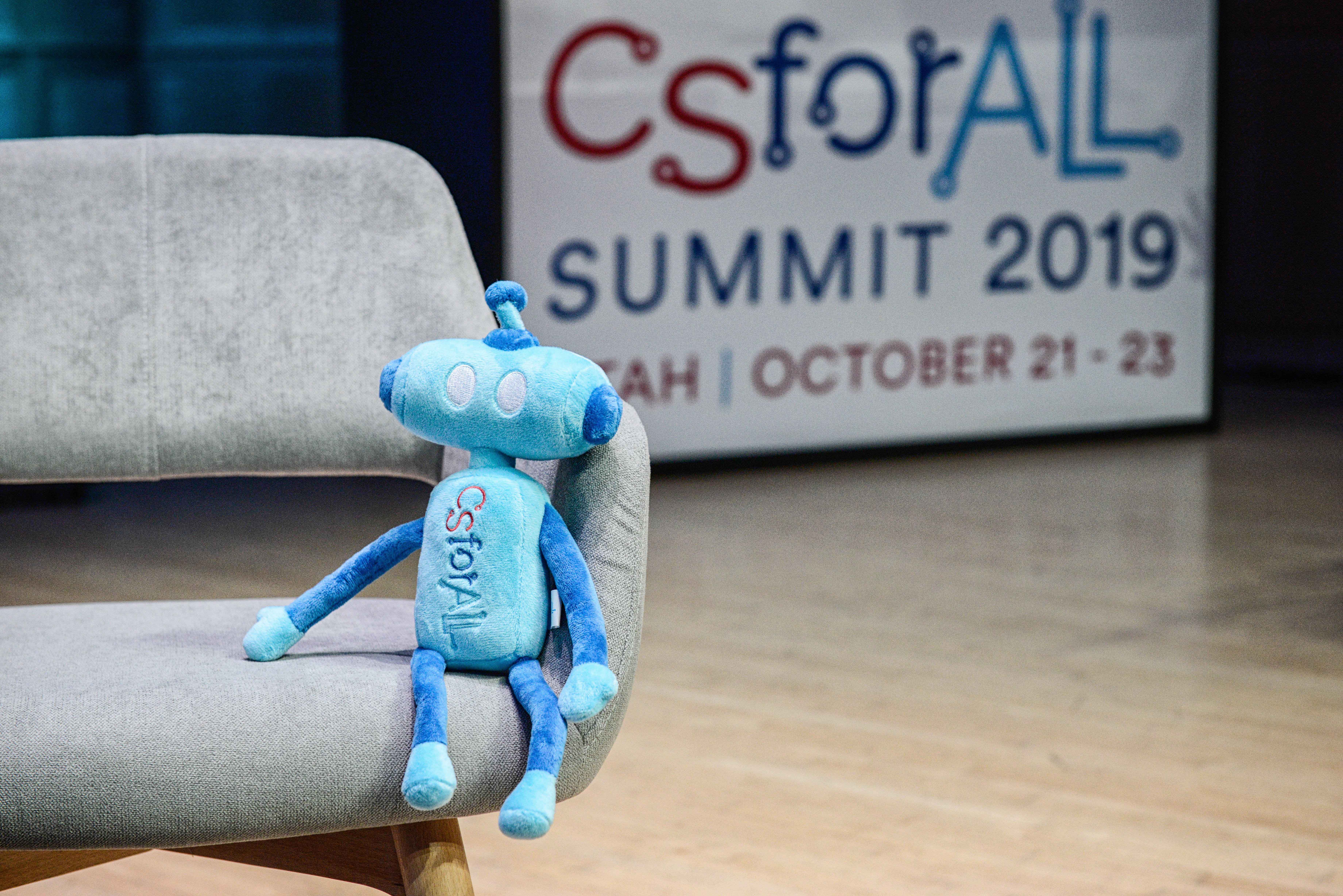 In 2017, the CSforaLL Summit was held in St. Louis, Missouri and in 2018 the Summit was held in Detroit, Michigan. In 2019, the Summit was held in Salt Lake City, UT! In 2020, CSforALL, with CodeCrew, held a 90-minute CSforALL Commitments Showcase, and in 2021, CSforALL held its first virtual 2021 CSforALL Summit.
The 2022 Computer Science for ALL Summit Announced
After two long years of waiting, CSforALL is excited to announce and bring the CSforALL Community to Memphis with the support of our local partner, CodeCrew, for the 2022 CSforALL Summit on October 19–21, 2022.
2022 Summit Theme: Game Changers in CS
This year's theme for the CSforALL Summit is Game Changers in CS. As the CSforALL Community adjusts to the new normal, we explore the question of what idea, policy, event, or individual could significantly shift the movement forward to ensure that computer science becomes an equitable, integral, and sustainable part of the K-12 experience for all students.
2022 CSforALL Commitments are Now Open
For the sixth year in a row, CSforALL is excited to announce the opening of the 2022 CSforALL Call for Commitments for organizations around the globe. CSforALL welcomes all stakeholders (nonprofits, corporations, school districts, universities, and more) to make a CSforALL Commitment—a specific, and measurable action taken in support of achieving the ultimate goal of computer science education for all students.
Learn more about making a 2022 CSforALL Commitment.
Summit Local Partner:
CSforALL is proud to announce CodeCrew as our local partner for the 2022 Summit! CodeCrew is a Memphis-based nonprofit tech organization that empowers youth and adults from underrepresented communities to be tech innovators and producers through practical, hands-on computer science education and training.
More information: https://www.summit.csforall.org/