What is the CSforALL Summit?
Announcement: Registration is now open for the October 21-23, 2019 in Salt Lake City, Utah.
The CSforALL Summit is an annual convening of the national community of computer science educators, researchers and activists to mark progress and announce new commitments to reach the goal of access to rigorous, inclusive, and sustainable computer science education for all US students. The Summit includes an in-person audience of carefully selected school district delegations, commitment-making organization, and community leaders.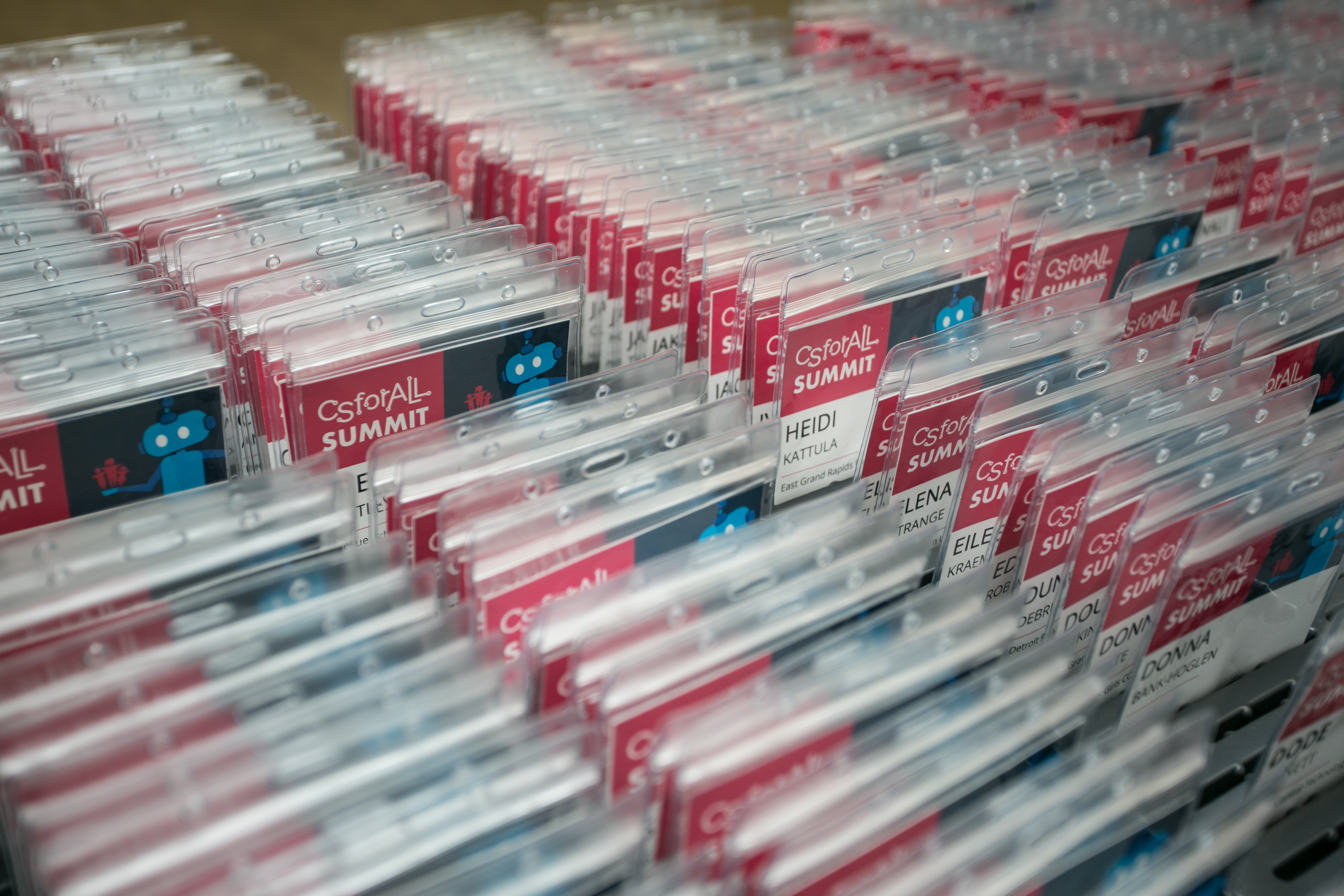 In 2017, the CSforaLL Summit was held in St. Louis, Missouri and in 2018 the Summit was held in Detroit, Michigan. Visit our 2019 CSforALL Summit site to see what we have planned in Salt Lake City, UT! You won't 🐝-lieve it!
The Summit Celebration is live-streamed nationally. Links and instructions are shared via Twitter, Facebook and other social media platforms using #CSforALL.