What is the CSforALL Summit?
The CSforALL Summit is an annual convening of the national community of computer science educators, researchers, and activists to mark progress and announce new commitments to reach the goal of access to rigorous, inclusive, and sustainable computer science education for all US students.
The Summit includes an in-person audience of carefully selected school district delegations, commitment-making organizations, and community leaders.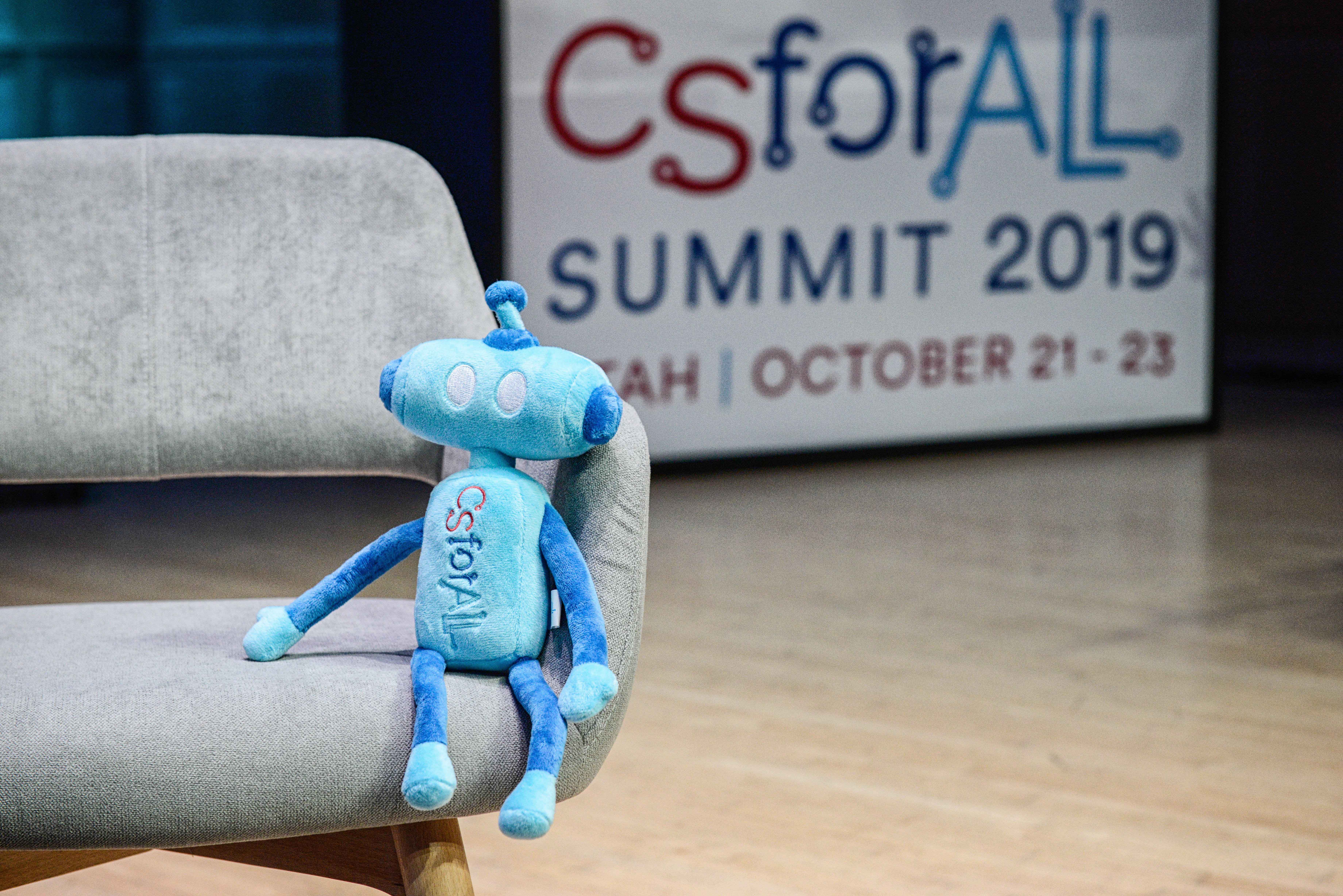 In 2017, the CSforALL Summit was held in St. Louis, Missouri, and in 2018 the Summit was held in Detroit, Michigan. In 2019, the Summit was held in Salt Lake City, UT! In 2020, CSforALL, with CodeCrew, held a 90-minute CSforALL Commitments Showcase, and in 2021, CSforALL held its first virtual 2021 CSforALL Summit. After two long years of waiting, CSforALL brought the CSforALL Community to Memphis with the support of our local partner, CodeCrew, for the 2022 CSforALL Summit.
The 2023 Computer Science for ALL Summit
CSforALL is excited to announce and bring the CSforALL Community to Oakland with the support of our local partner, Kapor Center, for the 2023 CSforALL Summit on October 25–27, 2023.
2023 Summit Theme: Strengthen the CS Movement through Equity
This year's theme is Strengthen the CS Movement through Equity. It is crucial that we strengthen the #CSforALL movement by focusing on closing the education equity gaps. To achieve the ALL goal, we must strengthen the technology educational opportunities and access for students by reimagining and improving the education system with support and resources. Only then, no matter what a student's background, each student will have access to a robust computer science education and career pathways.
It's essential we continue to move the needle in CS education.
2023 CSforALL Commitments
Last year at the CSforALL Summit in Memphis, CSforALL was proud to announce that in six years, we have collected over a thousand Commitments, 1,122 to be exact, from organizations across the globe that are intensely and passionately working towards making high-quality computer science an integral part of the education experience for ALL students.
With our work in computer science for all movement being far from over. We continue to encourage organizations of all types to drive action in the computer science education space. For the seventh year, CSforALL is giving organizations the opportunity to make a new, specific, and measurable commitment to advance CS education for students in K-12.
Learn more about the 2023 CSforALL Commitments.