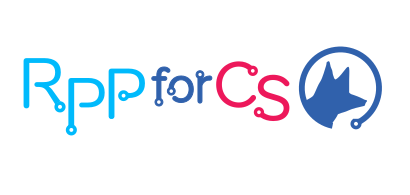 Partnering to Connect Research to Practice for the Improvement of Computer Science Education
About the grant, our two page summary, and incentives for participation.
Meet the projects, partners, and project team.
Community resources (newsletters, webinars, CSEdResearch.org repository, funding opportunities, connect with other communities), RPPforCS tools (health assessment template, common data collection surveys and support documents), learn about RPP, and additional resources.
RPPforCS theme studies, Research practice briefs, RPPforCS products.
Contact Us
Please send us an email at ssexton@sagefoxgroup.com!
Using a Research-Practitioner Partnership approach to developing a shared evaluation and research agenda for CSforALL: RPPforCS is a National Science Foundation funded project to create a connected community of practice to explore computer science education.
This material is based upon work supported by the National Science Foundation (Award No. 1745199). Any opinions, findings, and conclusions or recommendations expressed in this material are those of the authors and do not necessarily reflect the views of the National Science Foundation.